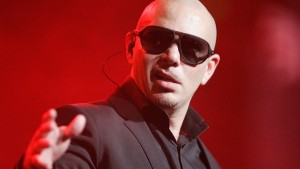 Mr Worldwide (which to me is just North and South America), Pitbull, today announced that had cancelled his scheduled visit to Sri Lanka and other Asian countries, disappointing several females who were preparing to hurl their bras at him.
One lady said, "Despite trying to fling my bra at Enrique when he was here, I only managed to throw it a few feet in front of me and another girl managed to get hers onto the stage. I realised that I needed to practice this skill and signed up for classes as soon as I heard that Pitbull was to perform in Sri Lanka. Now that he isn't coming I guess I'll just have to throw it at my pet dog, which is what I do anyway after coming home from work. He's now used to it. I guess I could always throw it at Michael Learns To Rock, and it will be a first for them."
"I was also planning on perfecting my skill of counting from one to four in Spanish during every song of the show. Now I'll have to enrol to some online class to in order to learn this," she added.
Pitbull said, "The only Climate Change that was going to happen during this tour was for the worse when you consider the enormous carbon footprint my travel would have left and the fact that I wasn't going to be using any renewable energy sources. It's not like most of you are sick of my music anyway, considering my songs are played every five minutes."
Get Your Pitbull Enrique Has My Bra T-Shirt today from Takas.lk! Now reduced to just Rs 825 with same day delivery! – http://takas.lk/enrique-has-my-bra-newscurry-t-shirts.html