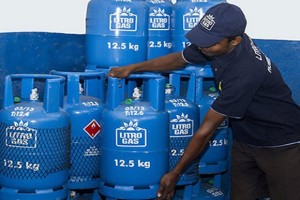 The Government of Sri Lanka has dismissed public outcry over the increased cost of living after accusing people of trying to 'cook their food' and thereby falling victim to the increased domestic gas prices.
The Minister for Agriculture said. "Following several complaints about inflation, we conducted a widespread investigation to discover the underlying causes of this issue. Our report concludes that most of the population are engaging in an activity called 'cooking', which employs a significant amount of LP Gas.  We have made people aware that we are raising the price of LP Gas and so they should revert to eating food raw and stop engaging in westernised methods of food preparation."
"If you try a poppadum that has not been fried, it's just like a tough chapatti. For Hot Butter Cuttlefish, just apply some margarine on some freshly caught squid and leave it out in the sun for a bit. The only place where food should be cooked is in Parliament for the MPs so they feel the pain of increased cost of living funded for by the taxpayer," he added.
"As the President has also suggested cooking increases reduces its nutritional value, so people should also eat the feathers of a chicken when consuming poultry"