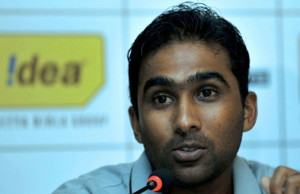 Cricketing Legend Mahela Jayawardene has defended accusations by Thilanga Sumathipala, who was upset at the former captain's consultancy role with England, by stating that the ECB were only interested in how someone with such a dodgy background, which included being a bookmaker, and a standing Member of Parliament became the President of Sri Lanka Cricket.
A statement was released saying, "The ECB were very keen to find out how a figure with such a notorious reputation, including having been charged with criminal offences, was voted in to be President of Sri Lanka Cricket. It seems like he has been fraternising with former officials of FIFA more than ICC and learning from them how to win votes and get elected even if you are dodgy. So they asked me for my input and hired me to help them understand this during the T20 Word Cup as they would like to get more shady characters, like Jeffery Archer, into the ECB setup."
"In addition, they were also keen to know what the SL team diet is so that they could avoid it at all costs. But they said that is may have something to do with the slow metabolism combined with the large packets of rice." he added.
Mr Sumathipala said, "I am unhappy that Mahela will be helping England. It's even sadder than not owning a bookies at the same time as being SLC president and being able to use inside information to generate an extra million or so bucks. So you can see how much this upsets me. I know we have Sarath Fonseka helping us but he only good when we are going on the attack."