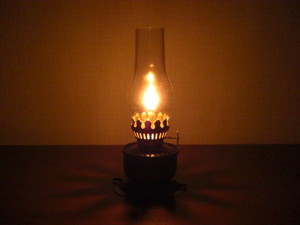 The CEB, which is under fire as a result of the islandwide outage last night, said that while electricity had been restored to most of the country, they have struggled to restore power back to the Carlton residence which is home to the former first family.
The residence first noticed a major power cut in January this year when there was a considerable force of resistance against MR. After blowing his fuse, further power fluctuations were evidenced in August when Gammampilla was plugged in behind the former President but failed to light up the party's static campaign which eventually tripped up. The UPFA were dealt a further blow when charges were brought against several members of the previous regime.
Earlier in the year Tissa Attanayake's switch also failed.
The electricity outage sent the country in to darkness at the middle of the night causing a number of people to light candles to stay alive while some people complained that they slept through the disruption and were unable to fully vent their frustration and have asked for future outages to be scheduled at a more inconvenient time.