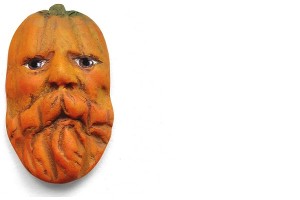 A group of school children were left in a state of shock and bemusement after witnessing a dried pumpkin talk during a recent school visit. The children who were scheduled to visit the Dehiwala Zoo for their day out, which was unfortunately closed, had their trip redirected and visited a life-form on a lower rung of the food chain when they were taken to Parliament.
The pumpkin took, who sported unkempt facial hair, took umbrage when asked to sit down by what witnesses described as an expired leek that once attended Royal College. Other vegetables in the stands including John Amurungatunga and Arjuna Rabutunge joined in the chorus of laughter as the debate continued which abated only when the speaker, an expired Breadfruit, indicated the presence of the school children in the public gallery
Asked to comment, the Parliamentary chef said that lunch buffet would include Ala thel dala, Bandakka, Vambotu Modju and Poppadum.