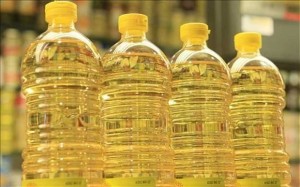 A consumer group that asked Speaker Karu Jayasuriya to investigate the used of substandard oil in the Parliament kitchen has itself reported back, indicating that the quality of the oil actually represented the quality of the Ministers in Parliament.
A spokesperson for the group said, "Although we initially raised concern about the use of inferior oil, we have subsequently spoken to the kitchen staff who said that the policy had been to adopt cooking oil that only matched the calibre of the parliamentarians. While they indicated that they were preparing meals with premium oil last January, over time we have compelled to reduce the quality to reflect the deteriorating nature of the politicians. Only Eran Wickremasinghe is getting meals cooked with olive oil, although we are not sure about some his recent statements and may not re-order".
"Of course, during the former Government the situation was worse. We were using kerosene oil to cook the food in the last few months as the there was absolutely no credible people in power, only those who lacked integrity and honesty. We couldn't even serve tea to them. So this lot can be thankful that at least we are now using some form of cooking oil."
Meanwhile, MP Wimal Weerawanse has questioned why his meals are being prepared with grease and if it soem sort of special treatment.