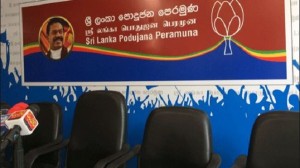 The Election Commissioner has advised Sri Lanka Podujana Peramuna to follow Santa Claus' list making process of double checking in order to avoid their nominations getting a rejected.
Speaking at a press conference the Commissioner said, "The SLPP are having some difficulty in filling out nomination forms for the Local Government election. Maybe it has something to do that they are very nervous about the real possibility of losing that is causing the nominee's hand to shake and fill in the incorrect box. I know some of us men have wondered about if the inner woman in us should come out, but the time for that should not be around a local election."
"Santa Claus double checks his list every year to make sure that people who are naughty don't get any presents before he comes to town. People like Arjun Aloysuis won't be getting anything, unfortunately not even jail time. Members of the SLPP should just write to Santa asking him to bring correctly filled out nomination forms," added the Commissioner.