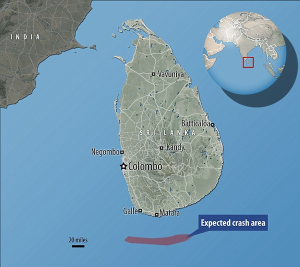 The Sri Lanka Government said that their efforts to attract more foreigners to the country were paying dividends after the announcement that flight from outer space is scheduled to arrive just off the coast of the island in mid-November.
Announcing the news, Minister for Tourism John Amaratunga said "When we announced our vision and hired a number of international agencies paying them very high retainers, there were a lot of people who said that it was a waste of money. But as it is now evident our marketing campaign has not only reached all corners of the earth, it has gone viral in to the cosmos and we are seeing the first foreigners from this part of the universe arriving soon."
The debris, named WT1190F, has said it expected other a number of other space objects with digital age acronyms to arrive in Sri Lanka within the next quarter including the LOL-4389, the ROLF-3987 and BRB-0886 which is expected returned to space on impact.
The visit is set to help Sri Lanka improve its ranking in the list of places for celestial objects to visit in 2016.