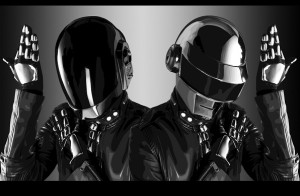 One of world's leading electronic music acts and Grammy Award winners Daft Punk, were prohibited from entering Sri Lanka after the artists refused to remove their trademark full face helmets when entering the country.
The band members said they were unaware of the ban with regards to wearing full face helmets in Sri Lanka and made their case on arrival to immigration officials at Katunayake airport. They stated that their intention by wearing the helmets was not to steal money from outstation banks, although there are suspicions that, in the past, they may have sampled music and not credited the original artists.
The band could not get lucky despite their protests that they had played around the world and were deported.
Last year the Chemical Brothers were turned away by Sri Lankan immigration officials on charges of false identity after it was revealed that they were not actually siblings