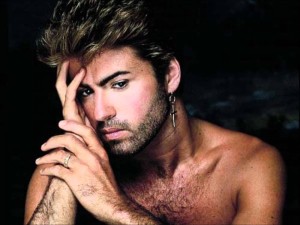 Pop singer and the half of Wham that most people actually remember, George Michael, is set to be disappointed for a 26th consecutive year as he forecasts that his partner, to whom he pledged his heart yesterday underneath a sprig of mistletoe is set to give it away again today (Boxing Day).
The singer, who decided to go with 2 first names as his stage name, said that after the drama during last year's festive season, having had his heart given away by his partner, he had pledged to give it to someone special. However, as per previous years, he said is failing to heed the lessons of Christmas past and is once again set to go into deep depression after expecting his ticker to be rejected in less than 24 hours.
"Despite the Christmas table having placed seating, my partner decided to go and sit next to someone else. He said that it was because it was closer to the food, but I saw him striking up a conversation with someone else and they noticed a bit of footsie going on under the table. I know what the face of a lover when I see one and I aim not be fooled again" he said.
"I cannot predict what will happen next Christmas despite having found someone special to give my heart out to this year. Tinder and Whatsapp are ruining my relationships. I am also hoping to manage my expectations better in future" he added.