On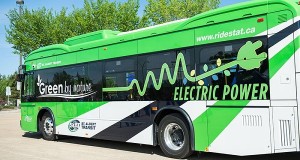 e of the key measures announced in the 2018 Enterprise Budget delivered in Parliament last evening by Minister of Finance Mangala Samaraweera, was the importation of Electric Busses which will lower the number of people affected by toxic fumes and increase the incidents of electrocution.
Speaking after delivering his maiden budget, Mr Samaraweera said, "We wanted to make this an inclusive budget so in future if anyone gets hit by a speeding public bus we will also include the chance for them to get electrocuted. This service will be provided at no extra cost to the public and we will train the drivers to ensure they deliver the right amount of charge to those injured by the initial collision. Even if two birds collide with the bus they will both be killed in one go."
"Adding Electric buses will also mean that in entertainment systems inside the vehicles will be more powerful, whereas now you can't have a chat with the person sitting next to you, in future, you won't be able to hear yourself think," he added.