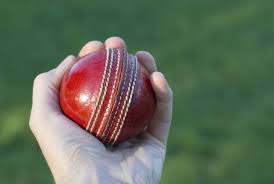 Lasith Malinga, the colourful and prominent fast bowler today announced that he will aim to extend his cricketing career for another 25 years by reducing his on field contribution to 'only releasing the ball'. Having quit test cricket on medical grounds but continuing with a One Day and T20 career, the latter 2 formats are now also said to be taking a toll on Malinga's body which has necessitated this drastic action.
In an attempt to prolong his influence in these more lucrative forms of the game Malinga has now decided to outsource the run up and only engaging in releasing the ball during his allotted bowling overs. He said 'an over is registered to the person who released the ball so I have requested my team mates to do the run up for me and  many of them have agreed. Once they reach the crease I will take over the ball and release it towards the batsman so any resulting wickets will be credited to me. However, any runs that the batsman scores will be registered against the person who took the run up so I will end up with one of the most economical rates in world cricket'
The ICC commenting on the latest news said, 'ask the BCCI for their opinion and use that quote as ours'.