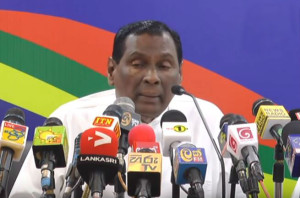 Sri Lankan politicians have stooped to a new low after MPs from the leading parties have been accused of lying to each other in recent weeks, and not focusing on making the public are being lied to and kept in the dark about government activities.
One minister said, "Although there is a shifting in power every decade or so it is understood that the Sri Lankan political fraternity must honour the code of not being dishonest to each other about the fact that we are dishonest to the public who have placed their faith in us. We all know that all MPs are crooked in one way or another. Just because I my corruption is different from your corruption, should we judge each other?"
"We should always ensure that it is the public that is being screwed over. Previous government has the Sri Lankan Airlines debacle and we had the bond fiasco and ultimately the ordinary man and woman have to end up forking out through higher taxes and missing out essential services. But we must retain our ability to take helicopters to whatever destination we want and charge it to the public purse," he added.
"If we agree to keep the peace between us we might even win the Nobel Peace Prize. But we have to maintain secrecy on all our corrupt activities."