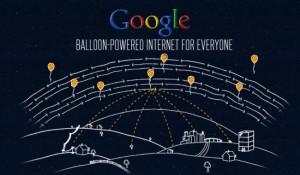 In a historic deal announced by the UNP this morning, no one in Sri Lanka will need to have face to face conversations with anyone anymore as a result of the agreement to launch Google Loon, a series of balloons equipped with more hot air than a MR political speech and a wi-fi router, that will connect everyone in the country through their mobile devices even if they don't have one
A spokesman for the project said "I'll text you about it", and sent a message which said "As a result of this significant initiative, we expect the country to be in total silence as all verbal communication can be done via messaging services that everyone will have access to üü  There are also health benefits as it will save people having to make eye contact thus prevent wearing out of the retina while also allowing people to use exercise their thumbs more often".  A number of physiotherapists have pre-ordered the latest Lamborghini with cases of neck pain set to sky rocket together with the need to treat people bumping in to each other.
Sri Lanka's ranking with regards to Google searches for the term "Sex", which is the highest in the world per capita, is set to grow even stronger as a result of this rapid development and is expected to stay solid without going limp for a while.
People in rural areas of the country currently without access to electronic devices have been asking for more information to which regional head of the search giant, who signed the deal, said "Why don't you people just Google it to find out more?"