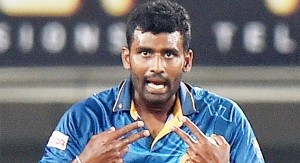 Thisara Perera, who purchased a buy-one-get-one-free ticket to his local Oktoberfest for just himself, today said that despite the Sri Lanka team suffering an ODI series whitewash against Pakistan that he personally sees the result as a celebration of the well known German food festival and Halloween rolled into one.
Speaking at the post-match press conference, Thisara said, "As a result of our batting collapse, it looked like we were going to lose this match before the allocated halfway break, which I was hoping for as it would have meant that we could have a proper buffet meal back at the hotel. However, our boys disappointed me and it looks like I will have to eat a small snack with the team in the dressing room. The hotel was having an Oktoberfest menu which I was really keen on trying."
"We also wanted to give the Sri Lankan fans a good scare as it is Halloween weekend, so we decided that the best way to do this was by losing all out matches. However, this is not something we do just for Halloween and have been whitewashed in Easter and Valentines Days as well," he added.