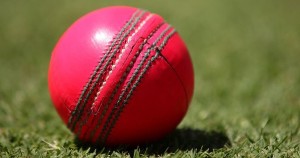 Sri Lanka Cricket has asked the ICC to consider using other pastel coloured balls for the team's future test matches after clinching the test series against Pakistan with a pink leather ball.
A spokesperson for the ICC said, "We received the request from Sri Lanka this afternoon and much like the request to consider Thilanga Sumathipala as ICC President, we binned it immediately. To be honest we laughed much harder when the Sumathipala proposal was put forward. The board member from Australia is still laughing in that room over there for the past 3 months, non-stop."
"We are glad to hear that the pink ball won the man of the series award but this is as far we go with the pastel range. Sri Lanka are going to have to bank on the opposition collapsing in future games rather than the colour of the ball," the spokesman added.